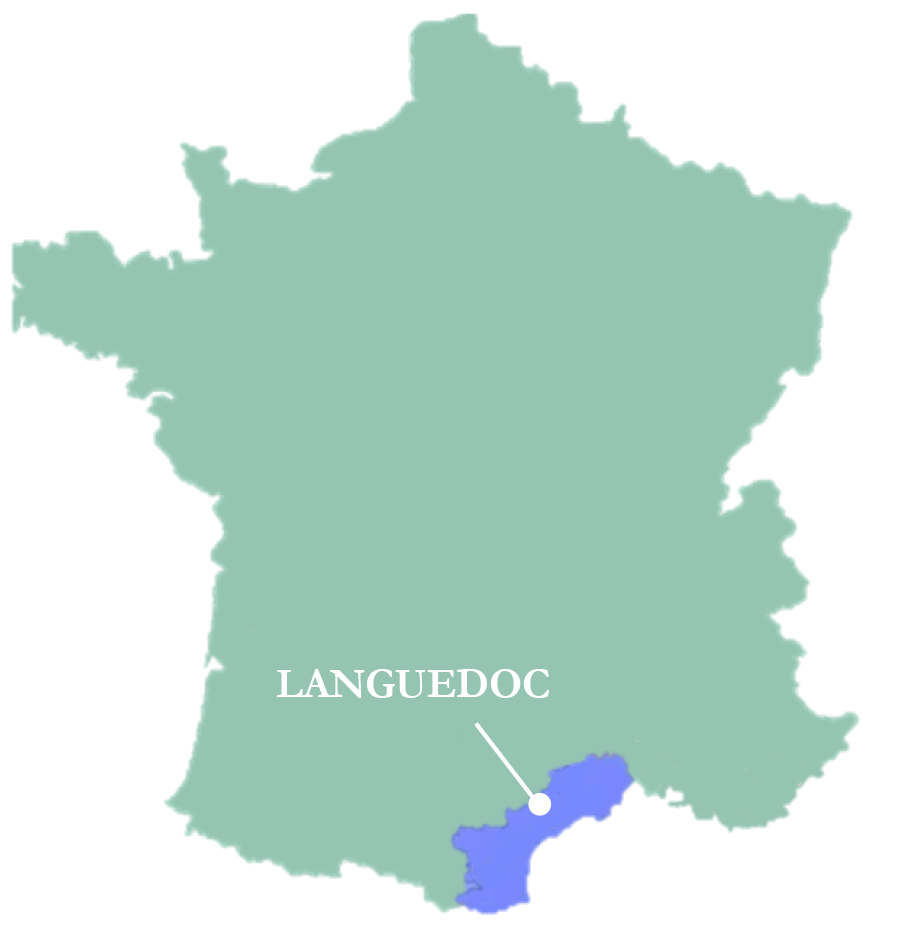 The Languedoc region, where the vines culture goes back to Roman times, is surrounded by mountains and bordered by the Mediterranean Sea. As a result, the terroir is varied, with limestone hills, herbfilled shrubland, and sediment near the river. The Mediterranean climate of long sunny days and soft winds allows for Fleurs de Prairie's grapes to ripen to perfection.
Location:
Southeastern France on Mediterranean coast
Climate:
Eastern: Mediterranean climate; sunny, warm, and dry, with mild winter. Western: Oceanic with cool days and harsh winds from the Mediterranean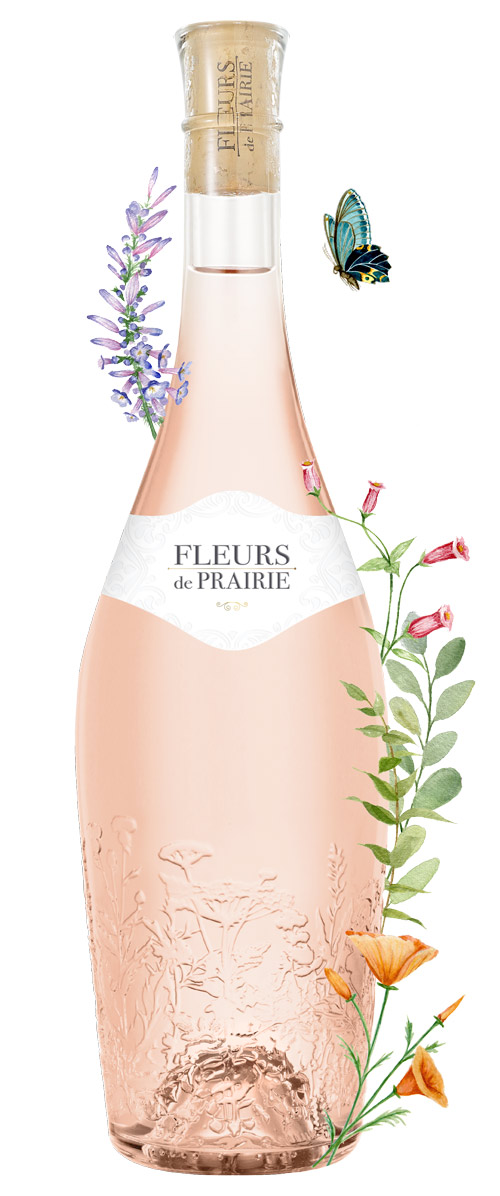 Soil:
Vast array of soil types from sandy, limestone, clay, shale, pebble and more
The Grapes:
25+ grape varietals, including local indigenous varietals White: Grenache Blanc, Marsannne, Roussanne, Piquepoul Red: Grenache, Syrah, Cinsault, Mourvèdre
Cuisine:
Fleurs de Prairie is a stunning complement to traditional Mediterranean dishes such as bouillabaisse, meat pies, fish, cheeses, and seasonal vegetables
Fleurs de Prairie's wine celebrates the very best of the Languedoc region. With a gorgeous pale salmon color and delicate mineral and citrus notes, Fleurs de Prairie is a refreshing, high-quality rosé!